DETAIL
【Selectable with ♪】 6 popular popular items using abundant seafood ⇒ 2700 yen course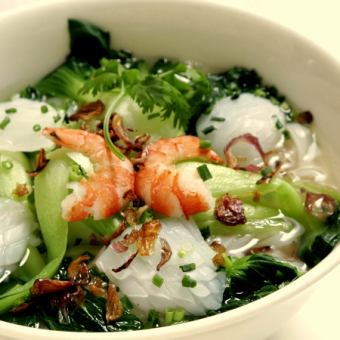 One with each choice one with ♪ With local ingredients so the authentic Vietnamese taste is no mistake! ☆ How about a banquet at a Vietnamese restaurant where Michelin was acquired ♪ Women's Association · Mama-kai · Company banquet, match any needs.
Course menu
1. Raw Spring Roll
2. Fried spring roll
3. Shrimp and radish salad
4. Stir fry squid
5. Beef Four or Chicken For or Seafood Four
6. dessert
=========================================
* All-you-can-drink alcohol (2 hours) can be added separately at 2000 yen.(4 people or more)
● beer
· 333 (Vietnam) ... Vietnamese classic, relatively dry beer.Please enjoy the fragrance of foam.
· Hanoi (Vietnam) ... It is characterized by moderate bitterness and fruity taste in Hanoi, Vietnamese capital.
● Vietnamese shochu
· Neppumi (glutinous rice / 39.5%)
· Luamoy (45% rice)
· Nepkam (red rice straw 29.5%)
· Nan Hun (29% Hong Kong)
● Vietnamese wine
· Dalat wine (red / white)
● Various alcoholic beverages
· Cassis Base (Orange / Grapefruit / Soda / Oolong)
· Coconut base (pine / milk / soda)
· Peach base (mango / soda / fuzzy nameble)
· Lychee based (soda / orange / grapefruit)
· Jin base (Jim bag / Jin Ricky)
· Vodka base (Moscow Mule / Vodka Ricky)
· Other (whiskey high ball)
● soft drinks
·Orange juice
Grapefruit juice
·Ginger ale
·Cola
· Lotus tea
2018/02/18 update